Powerful metrics
track your results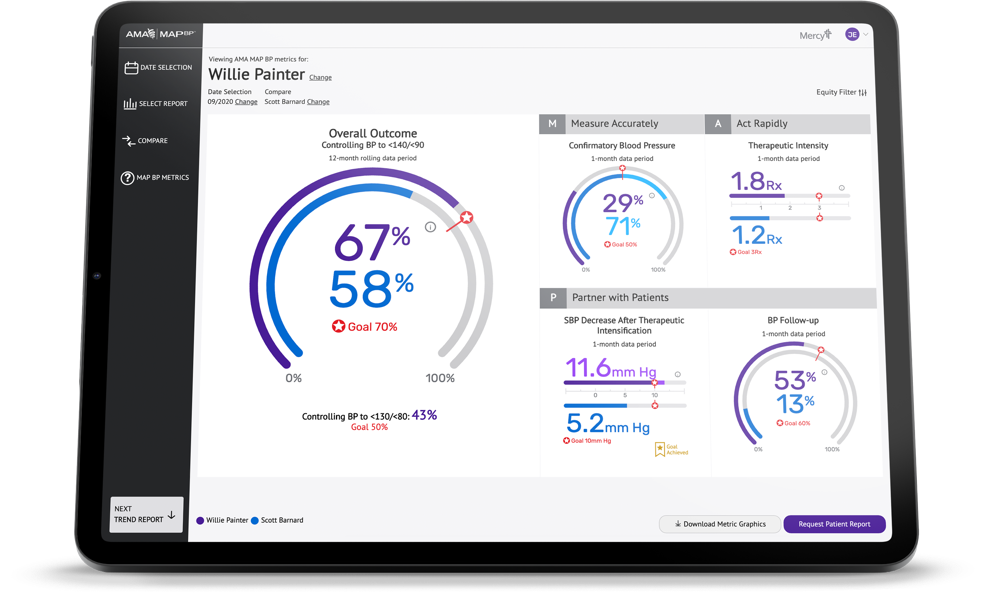 Five key metrics
As part of AMA MAP Hypertension™, physicians and clinics have access to a dashboard that provides monthly reports and tracking data on process and outcome metrics.
Overall Outcome
Percentage of patients 18 through 85 years of age who had a diagnosis of hypertension and whose BP was adequately controlled during the most recent encounter of the measurement period.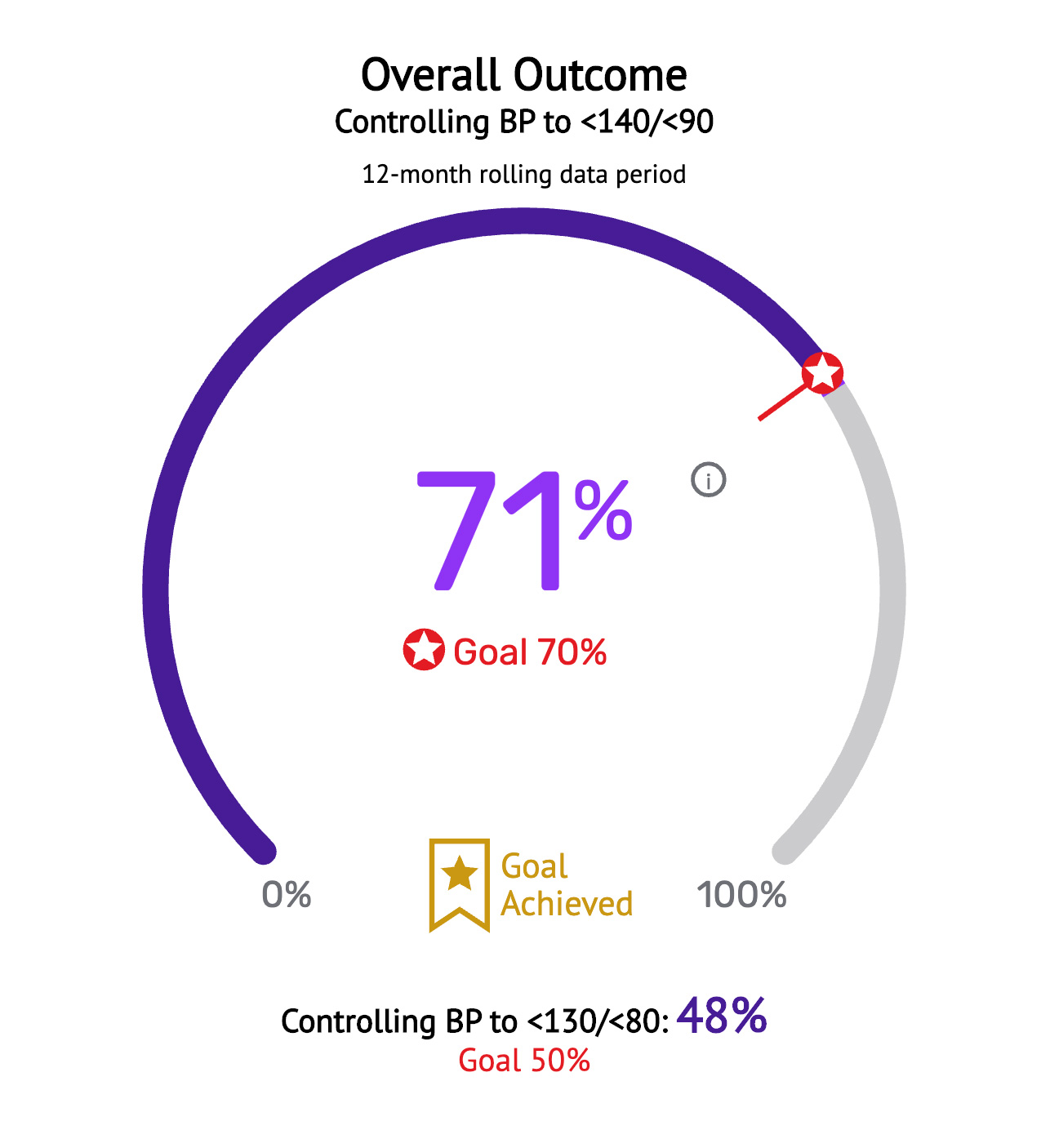 Confirmatory Blood Pressure
Percentage of office visits with an initial uncontrolled BP that is followed by confirmatory BP readings.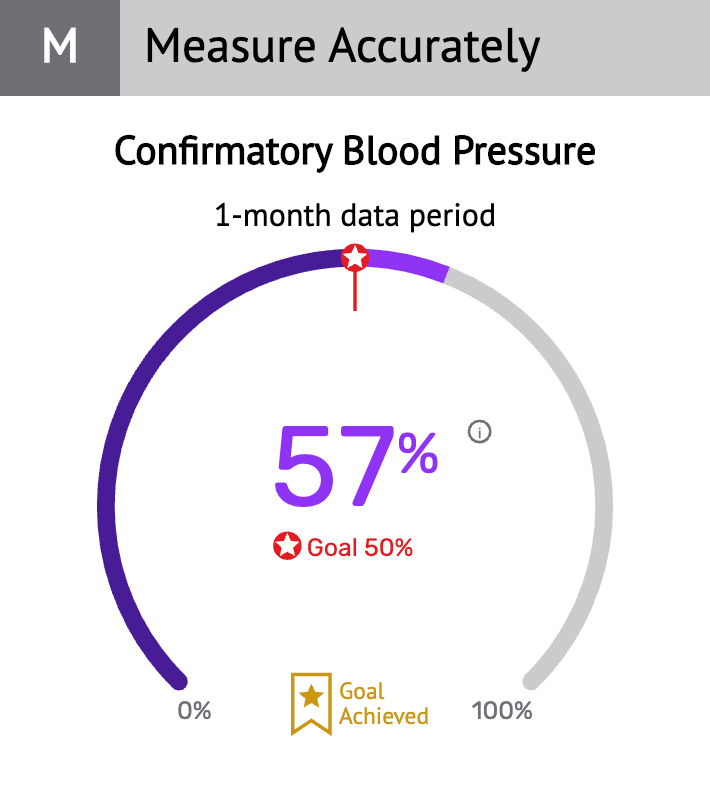 Therapeutic Intensity
Average number of medications (at standard dose or higher) that are prescribed to patients with uncontrolled BP.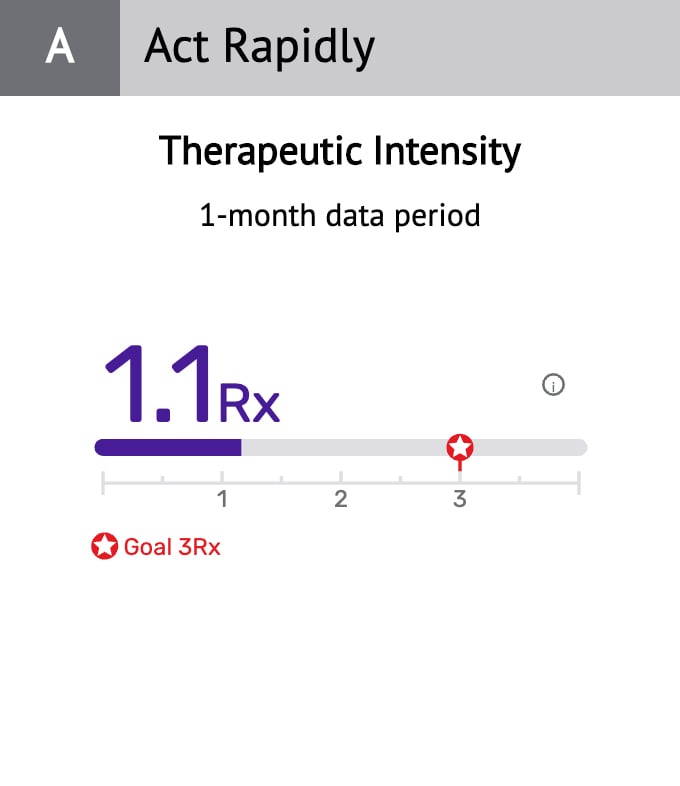 SBP Change After Therapeutic Intensification
Average reduction in systolic BP (SBP) after an increase in therapeutic intensification.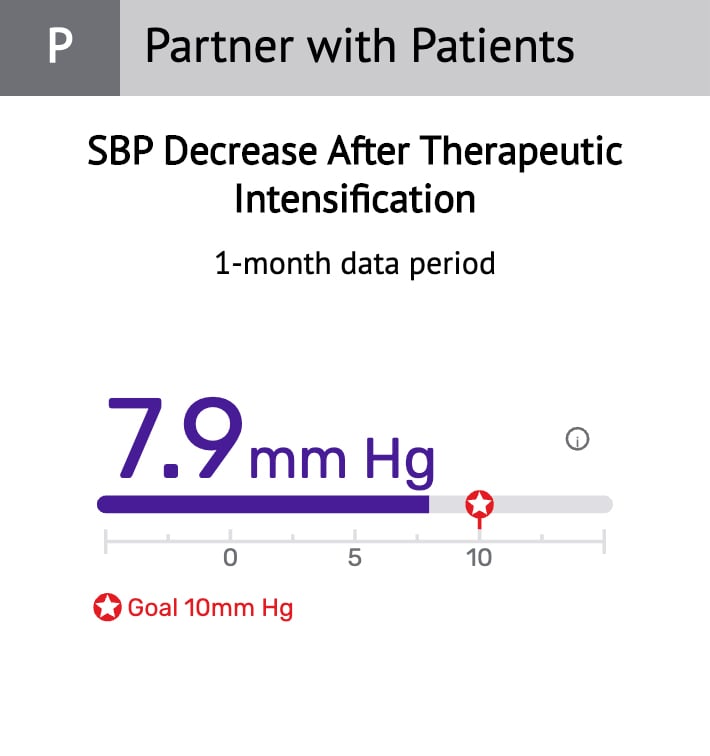 Visit Follow-up
Percentage of visits with uncontrolled BP that have a follow-up visit within 30 days.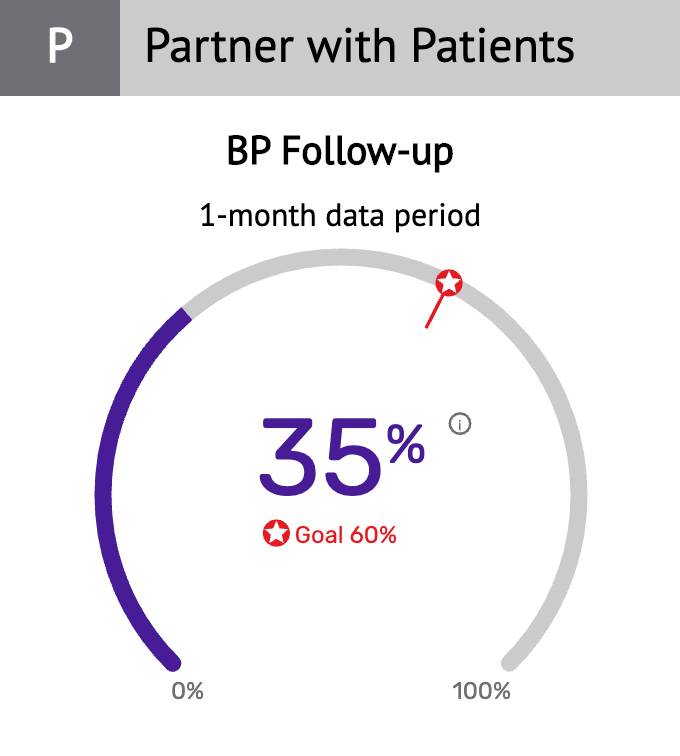 Explore results with flexible data tools
The AMA MAP Hypertension Dashboard allows your organization
to access and review data in depth, ensuring your care
team has access to the most relevant patient data.
Equity Filter
Filter data by gender, race, ethnicity and age.
Date selection
Refine your data by either 12-month rolling or single-month periods.
Report selection
Take a closer look at your data by site, groups, clinicians and more.
Comparisons
See how your progress compares to others in your HCO.
Trends
See changes month over month as well as 12-month rolling overall progress.
Reporting
Create and download secure, detailed reports of your dashboard data for use offline.
Ready to put your HCO on the map?
Get in touch today
Let us know you're interested in learning more about AMA MAP BP. We'll connect with you and help determine if this program is right for your organization.
Get Started